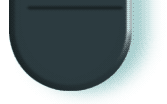 Key Features


Multi-channel wavelet video compression board
8 Video inputs: Composite & S-Video, NTSC, PAL
Software playback digital video files while continuing to record compressed video
Video displayed on VGA monitor and video monitor
Video displayed on VGA monitor and video monitor
8 alarm inputs
1 alarm output
Composite and S-video output
DSP controlled activity detection
RS-485/RS-232 Serial Port
Low cost digital CCTV and time-lapse recording
Installs into any Intel-based PCI system
FCC and CE approved
Overview



ARGUS is a low-cost, PCI-bus, video capture and compression engine that combines the capabilities of fast video switching, digital video recording and viewing of video from up to eight cameras simultaneously. Video can be switched, controlled, digitized, stored, recorded and played back in a variety of flexible options.
8 Camera Inputs



Up to 16 cameras can be configured and switched with 2 ARGUS 8C video cards. Any combination of color or monochrome cameras can be configured. ARGUS supports both NTSC and PAL standards.
High-Quality Wavelet Video Compression



ARGUS utilizes wavelet video compression, which offers improved quality at high compression rates.
Video Display Options



Video can be displayed full-screen on an analog video monitor and in a size adjustable video window on your VGA monitor. ( The 4C Basic Outfit cannot display full-screen on an analog monitor ) Video Output Video can be displayed on a separate monitor or recorded to a VCR.
(Video Output is only available with the 8C Basic Package)
Programmable Control
ARGUS provides programmable control to trigger video surveillance on alarm or event, to initiate a preprogrammed video sequence or to control manual video observation. ARGUS can be programmed to prioritize critical viewing areas.
Activity Detection
Activity detection prioritizes and controls the rate of camera sequence recording, viewing and digital capture of important camera scenes -- an invaluable capability -- by responding to movement. Alarm Triggers Up to eight input triggers provide alarm or event verification for each camera assigned to a trigger. Triggers can be activated by a variety of input devices including sensors, motion detectors, proximity switches and contact closures. Triggers can be configured to control the preferred video display option, digitally capture and save the video image, and activate external events. An output trigger provides activation of audio or visual alarms or time lapse recording.
Capturing, Storing and Printing Images



ARGUS is also a full-featured PCI frame grabber. Full color or monochrome video images can be digitally captured and saved in your PC in a variety of file formats including BMP, TIFF, JPEG and more. Images can be copied into MS Windows applications, included in reports, and printed.

Specifications
Argus Overview




PCI Bus-mastering wavelet video compression, decompression & capture board
PCI Bus rev 2.1 compliant Video Input
8 composite inputs or 4 S-Video inputs, selectable through software control
4 composite inputs or 2 S-Video inputs, selectable through software control
NTSC or PAL, software selectable
CCIR-601 digitizing resolution
Color & Monochrome
Genlocks to any NTSC/PAL video source
Software control of brightness, contrast, hue & saturation
24/16/15 bpp RGB or YUV 4:2:2 color digitization ( 24/16/15 bpp RGB is not available on the 4C Basic Package )
Video Output




1 Composite or S-Video output
Real-time video decompression and playback
NTSC or PAL, software selectable for pan, tilt, zoom & camera control ( Video Output is only available with the 8C Basic Package )
I/O Triggers & Controls




8 input triggers - software definable combination of Normally Open or Normally Closed
1 Optically isolated output trigger (TTL or Opto)
1 Asynchronous serial port with RS-232 and RS-485 interface ( The Serial Port and Opto Trigger are not available with the 4C Basic Package )
Video Compression & Playback




Wavelet compression ratios from 8:1 to 200:1 and higher (typical CCTV time lapse application: 72 hours = 8 gigabytes)
Software selectable compression ratios & frame rate for each input channel
Full 30 fps video capture at full frame size from a single input source
Variable compression ratio change for specific video inputs based on triggered events
Software playback of video while simultaneously recording compressed video
Live preview of video input during compression
Video can be displayed full screen on an analog video monitor & in a size adjustable video window on a VGA monitor
Fast random access to the recorded video
Variable video playback rates (forward/backward)


Supports any digital storage media
Processing Control & Activity Detection




On-board DSP
Control of video inputs, compression ratios, activity & motion detection
Software Included




MS Windows 95, 98 and NT drivers
Physical and Environmental Parameters


Small form factor - 181mm x 107mm
Low power consumption: 8.6W - 720 mA (5V), 420 mA (12V)
Operating temperature: 0C to 70C
CE and FCC approved
ARGUS Product Info
ARGUS Price Sheet
netSCOPE, Inc.
1483 Diamond Boulevard. Mt. Pleasant, SC 29464
tel. 843.971.4850 fax. 843.971.8267